55+ and Looking for a home in Reno?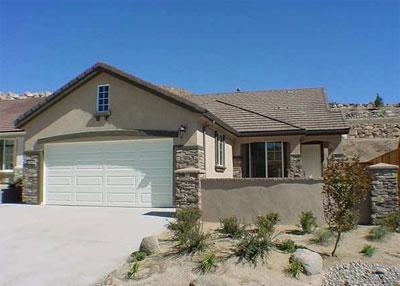 =================================
A national magazine aimed at guiding retirees on where to move has recently named Reno one of its eight top retirement destinations.
The January/February 2013 edition of "Where to Retire" will profile Reno as a "hot town to snap up bargains now."

In 2010, the magazine included Reno in its top 10 list of "great places to retire," and in 2009 named Reno's Somersett housing development in the top 100 "master-planned communities" in the country.
The bi-monthly Texas-based magazine will be on sale Dec. 18, and will be available for sale on-line or at Barnes & Noble book sellers.
The magazine's editor, Mary Lu Abbott, praised Reno's current housing prices and outdoor activity options.
"Reno has so much to offer active retirees, from the cultural scene to casino action complemented with year-round outdoor recreation," Abbott said. "And all those perks come with outstanding bargains in home prices as the city recovers from a hard hit in the housing crisis.
"For boomers who've had Reno in mind for retirement, now is the time to act, to get everything they wanted at sometimes close to half the price of a few years ago," she said.
Nearly 12 percent of Reno's population is aged 65 and older, according to U.S. Census data using the city's 2010 population.
Abbott said Reno's rising home prices and falling inventory could lead to the local housing market getting back on its feet. She said there is a possibility in the future that home values will increase.
Magazine officials said roughly 700,000 Americans relocate to new towns during retirement.
When the magazine in 2010 listed Reno as a top 10 city to retire, they cited the area's picturesque outdoor settings, the Reno Aces and annual events, like the Great Reno Balloon Races.
The Web site www.bestboomertowns.com also features Reno as a top retirement spot, as did CNN's Money magazine in 2006. The boomer town site applauded Reno's local tourism events and its outdoors activities as attractive to senior citizens.

=================================

Profile: Sierra Canyon is a Del Webb community for active adults age 55 and better.
Age-Qualification: As a qualified "adult" community, and in accordance with Federal and State laws, one of the residents of each household in Sierra Canyon must be 55 years of age or older.
Location: Well known for its natural beauty, the Reno-Lake Tahoe region is one of the best year-round outdoor recreational areas in the country with 18 ski resorts and 39 golf courses as well as hiking,
biking, boating, camping, fishing and rock climbing. The region supports an active cultural community, with opera, philharmonic, jazz orchestra, theater and ballet resident companies. Reno boasts many
nationally recognized special events, including the Artown Summer Arts Festival, Hot August Nights, The National Championship Air Races and the Reno-Tahoe PGA Open.
Community Size: Approximately 300 acres within West Reno's premier master planned golf community, Somersett.
Scroll Down this page for Photos!
Housing Options: Six single-family plans ranging from approximately 1,241 to 2,486 sq. ft.
Amenities: Sierra Canyon will feature a recreation center, highlighting a social area, multi-purpose rooms, an extensive fitness center, and an indoor pool and spa. Tennis courts and bocce courts will be adjacent to the recreation facility. Community walking trails will connect with the master plan's more than 25 miles of trails, and will be contained within our interior open space.
Golf Courses: Our residents will have access to the master plan's par three, nine-hole golf course and enjoy the option to purchase memberships in the private, Tom Kite designed 18-hole championship golf course. Additionally, adjacent to the master planned community is an 18-hole public course owned by the convention and visitors' bureau.Builder: Sierra Canyon is being developed by Del Webb, the leader in active adult living for over 43 years.

Del Webb is a division of Pulte Homes, the nation's largest homebuilding company. (NYSE:PHM).
Scroll Down this page for Photos!
Call Kelly Now!
at 775-219-6413
or email
Kelly Richmond, REALTOR®, CRS, e-PRO, ABR, GRI