OVER 100 Testimonials
Comments from Clients of Kelly Richmond

Kelly Richmond is as good as they get being a realtor. I had to sell my moms house after she passed away and a friend of mine who moved to Reno recommended him.
Kelly handled everything since I live in the Bay Area and couldn't be there all the time. Kelly put the sign up to sell the house and it went fast. He walked me through every step of the selling process and was in constant contact.

Thanks again Kelly
John Wagner
Kelly is an awesome agent! As you would expect with his decades of experience there, he's incredibly knowledgable about the Reno/Sparks area. More importantly, he is a skilled deal maker and communicator, and he's responsive and diligent.
Recently Kelly helped me find a house in Sparks in a highly competitive market, and since closing, I realize more and more what a deal I got on the perfect property for me. Kelly's unique combination of skill and knowledge was a big factor in making that happen.
Without hesitation I would recommend Kelly Richmond to anyone looking to buy or sell in the Reno/Sparks area.

Mike Dail
Kelly is an incredible agent.
He made the process of purchasing of our first house seamless. He kept us informed daily, was accessible to us anytime we had questions, and made the process so enjoyable for us.
Thank you Kelly - We appreciate you!
Schinria and Vince
Positive: Professionalism, Responsiveness

I worked with Kelly for four years to locate just the right property. Kelly helped me thru each step of the process. I'm very happy with the work Kelly does, and it's wonderful to have my own place here in Reno.

Molly
Kelly showed us houses all over northern Nevada until we found the ONE. His patience and diligence in helping us find the right house made our home buying experience painless.

We definitely recommend Kelly to anyone looking for a home in northern Nevada.

Darrell Hook
Deal Maker is what I would use to describe Kelly.
We listed a house with another realtor before ... Kelly got us the result we wanted.
If you have any questions about real estate, Kelly would be the person to turn to.

William
Kelly was really on the ball and on top of every situation that arose. He was pleasant to work with and went above and beyond.
I would strongly recommend him as your realtor!
Mary Vidor
We cannot say enough good things about Kelly and how much he helped us through our home buying process.
From answering all our silly questions, great explanations so we understand the process and next steps, to going above and beyond to help facilitate our purchase even from across the country, he did all of this with a smile and grace, and sometime good sense of humor. His level of experience in the field really helps with those tough decisions.
I would highly recommend Kelly to anyone seeking realtor services!

Wes and Karen Crutchfield
When we were considering retiring in the Reno area from California, a friend highly recommended Kelly. At first, we intended to move in December but things changed and we had to move by the end of June. We took one trip to the Reno area to determine desirable areas.
The second trip after about three weeks, was to find and make an offer on a home. Kelly was on top of this and had four properties or us view. We made an offer on the first house we saw. We did not have to return to Reno until after close of escrow and our furniture arrived. Kelly attended all inspections and was our intermediary in getting everything ready for closing. He took possession of the keys and all we had to do was meet him on moving day.
We've worked with other realtors in the past, but none were as knowledgeable, and on top of things. I never once placed a phone call or sent an e-mail that he didn't answer right away.
WE HIGHLY RECOMMEND KELLY!
Ed and Pat Lamb
Kelly had a very positive attitude about the sale of my undeveloped property. He took the time to research costs and CCRs for any buyer to develop the land, which led to a realistic asking price, and a willing buyer.

His response to questions was immediate. He is unfailingly professional and knowledgeable, and I will not hesitate to use his real estate services in the future.

Susan
Kelly is a very honest and friendly person. He is serious and responsible.
He was familiar with the local property market and gave us good advice to sell our house quickly at a satisfactory price.

Chaoran Tan
Kelly is so knowledgeable with real estate in the Reno area. He immediately put us at ease and made purchasing a home pain free and honest.
I would recommend him to everyone I know who is thinking of purchasing a home in Reno.

Lew
Kelly is in a word FANTASTIC.

Kelly not only knows the market, the area, the people, the economics of Reno and surrounding cities, but he knows to never forget to keep his clients needs and wants in the forefront when finding the perfect home for them.

Jon Stieber
I got daily emails from Kelly's database every morning for three years before I found the right fit. He got my offer accepted within 24 hours and closed by the end of the month.

He also helped some friends of mine get their house. Good follow-through. Great guy.

Rod Coleman
I highly recommend Kelly Richmond to anyone thinking to sell their property! You will not be disappointed.

Kelly is very candid and straight shooter with no beating around the bush. Thank you Kelly for all your hard work in helping me and family.

Ada Vilchez
My wife and I were very pleased with Kelly Richmond as our real estate broker. Kelly represented as as buyers when we purchased our Reno home in 2010, and later represented us as sellers in 2017.

Kelly provided us with prompt, informed advice and service.

John Hoskins
We've bought a few houses using Kelly and his service has always been first rate.

I trusted him enough that the last house we bought thru him was one hadn't seen in person, he was our eyes and ears that made it happen!

WADE MUNCY
Retired to Reno for the scenery and outdoor activities.

Our objective was a home in the 600K range. It took lots of email/phone chats w/Kelly to review some 60 listings and then 4 trips from our home in Tucson over the period of a year... but Kelly was persistent; enormously well-informed on the Reno market; and so patient. In the end, he found the home we were looking for.
Actually, even more than we expected. He aims for success...

Ronald Franklin
I really loved meeting Kelly Richmond. He was professional and provided excellent service to my family. I genuinely and whole heartedly recommend Kelly and wish there were more people like him. Thanks Kelly for all your help.

Lissette J Balliet
We were lucky to get Kelly's business card and a great recommendation in an Asian market. Kelly and his wife became more than an agent but friends. He spent much time with us and after a few days he found the perfect home for us and we probably will never sell.

Any agent can sell you a house but Kelly will find you a Home.

Eric & Remelu Jean Hall
Whether we were buying or selling, Kelly has been very responsive, helpful, on the ball with current information and statistics about the neighborhood we live in and the neighborhoods where we are thinking of moving.

Have never had a better realtor in all of our 19 (!!!) moves.

Gordon Giersch
Kelly helped us with our real estate purchase in and I have never met a realtor so thorough from start to closing. It was a long distance purchase from Montana, but it felt like we were there because of Kelly Richmond. We recommend Kelly Richmond with all your real estate needs, honest and knowledgeable!!!

Thank you again Kelly!

Lady L Kominsky
We hired Kelly to help us find a home for retirement during a very tough buyers market. Kelly was always available to show houses we found interest in at a moments notice. He was prompt at locating and arranging showings in available houses that were in our price range and location .

Kelly never pressured us in any way and found answers to all of our questions regarding the homes and finances. Kelly was great and friendly to work with and was always there to answer our questions. Kelly gets five stars*****.

Bill and Carolyn Seidler
Kelly did a great job when I moved to the area. He took the time to get me familiar with the area, patiently showed me multiple homes and was unbiased in providing me information on the areas where I was looking to buy.
I have full trust and confidence with him. He is the only realtor that I use.

Aric Manner
I have used Kelly's services to buy 2 houses and he has always been responsive.

Unlike other realtors I have dealt with he always returns my calls and was ready to work with my schedule to get me in to see a property. Up front and honest I highly recommend him for your real estate transactions.

Wayne Gilmore
What a lucky day it was when we found Kelly Richmond! We were thinking about some investment property and didn't know where to start. Kelly guided us through three completed good deals, and helped us avoid some potentially bad ones. Kelly has ready access to good inspectors and handymen. He even connected us with an outstanding property manager to help us after closing.

We would not even think of doing a property deal in Reno that didn't involve "Reno Kelly".

Fred Avera
Kelly helped me find four homes in Reno a few years ago. He was the consummate professional. He knew the Reno area with his eyes closed and was always informative. The best part of Kelly is that he was always accessible either by phone or by email. He would always respond back by email quickly and answer any question with courtesy no matter how small the question was.

It is no good to have an agent that doesn't get back to you until Monday when you want to move quickly on a house. Even after a few years since I bought my last house through him, I ask him advice about a good gardener or painter that he knows and he gets back to me quickly with a great referral.

You will not be disappointed going with Kelly Richmond.

Robert W
Investor
Kelly has helped me purchase and sell several properties. He always makes sure that I understand exactly what is happening, the time schedule and the possibility of anything not going according to plan. This has been an incredible stress reliever while going through the buy/sell of property. He has always made himself available to answer all questions, big or small.
He also knows and obviously loves the Reno area.

Avis Patterson
We recently bought a home here in Reno. Kelly was our agent for this purchase. He guided us through the entire process from the first showing to closing. He was thorough and professional at all times.

Most importantly he was always available for questions and completed the necessary work in a very timely manner. It was twelve days from when we first saw the home until we closed on it. I think that says it all.

I would recommend Kelly to anyone.

Stephan Lower
Kelly did a great job showing us around various properties in Reno. He was patient, answered all our questions, and gave us fantastic advice. Working with him was enjoyable and trouble free.

Andrea Batie
Teacher
Kelly was great to work with, he really knows the Reno/Sparks Market; what buyers are looking for and the temperature of the local economy. He was very easy to work with and always went the extra mile to make sure that we were well taken care of. We purchased two investment properties with Kelly; were looking for one that we could eventually retire in some day and one for an aging parent to live in.

Not being your typical investors we wanted views, premium lots and safe neighborhoods with good schools and close to the major employers. In each instance the process was seamless and our first offers were accepted each time (even though we competed with multiple offers).

Kelly gets an A++++
David E
Kelly helped us find the perfect house in a very tight market. Extremely knowledgeable about the market and financial trends in Reno.

Very efficient, timely, and easy to work with.

John Friel
Licensed Psychologist
KELLY IS TRULY THE BEST!

We were planning on moving to Reno about a year ago...while living in Los Angeles
despite not moving their because of other issues for now! Kelly helped us so much explaining the various areas and home prices.

He drove us around and is so patient and just a very knowledgeable fun Realtor!

We are planning on relocating perhaps in a year or two...Kelly we will be back!
Thank You for all your help!
Jimmy& Leni Frederickson
Kelly Richmond helped us find our dream house in Reno while we lived in Chicago. He simplified our search by narrowing the list of possibilities. He answered every question very thoroughly and had great knowledge of the area.

He simplified the closing process by clearly explaining what each page of the closing papers meant.

We trust Kelly Richmond.

Cindy Yapp
I was a first-time home buyer and Kelly Richmond did a superb job. He helped me understand all the steps and details of home buying.
Thanks to his expertise and guidance, the entire process was a breeze.
I would highly recommend Kelly to anyone with real estate needs. He's the best.

R. L. Cook
Retired
Kelly was our agent for the purchase of our home in Reno.

He did a fabulous job for us and made our introduction and move to Reno a most positive experience. We will be forever grateful for the effort he made.

Thank You,
David Steele
Retired Aerospace Industry Program Manager
Dealing with Mr Richmond for more than 20 years, for his top notch professionalism and integrity I recommend 100%.

An Ngo
Private Investor
We Moved from out of state, Kelly started looking for a house before we arrived. Upon arriving it was only weeks before a house was found. He is a buyers agent, meaning he is very concerned about what is right for the buyer and he negotiates with that in mind.
Kelly is the epitome of what a professional realtor should be, he follows up on every detail, he listens to your wants and needs. He's is a very hands on agent, even providing a list necessary phone numbers in your area, such as utility services, plumbers, electricians, and rubbish collectors.
Kelly is the BEST in the business in our opinion.
Robert York
I live in Europe and owed a home in Sparks, I contacted Kelly Richmond to sale my house. The house needed new carpets, painting, and some repaired work before I could put it on the market. Kelly went out of his way to get bids and contractors to do the work. Along the way he regularly kept me updated with the work progress, and cost. This was not easy and it took time get the work done.

He got me set up with the title company and worked with my power of attorney to get the paper work in place and signed for the sale. Once the house went on the market it sold very quickly.

Honestly I could not have gotten this done without Kelly's help. I found Kelly very honest and trust worthy, and would highly recommend him. Kelly is the best!

James Gill
Tallinn Estonia
Kelly Richmond was a dream of an agent for a first time home buyer.
He explained the process and different possible outcomes at each step throughout, making sure we felt prepared for whatever happened next. Kelly was quick and responsive the whole way through, giving us the best chance to realize our dream of home ownership. Every question was answered and thoroughly so.
I fully recommend Kelly's services and would employ him again in a heartbeat.
-Nathan Lower & Annie Saunders
Kelly has earned our thanks for working so diligently for close to a year to find us the perfect home in the Reno/Sparks area. He not only found us a home to purchase, he supported out attempts to sell our house in Delaware.

At our first interview, Kelly asked us questions on our price range, and our wants, needs and desires in a new home. Unlike many realtors, he never tried to deviate from these parameters or tried to show us houses in a higher price range. Due to his extensive knowledge of the area, he was able to give us information on taxes, amenities, parks, restaurants, shopping and much more. He never became impatient with us regardless of the many homes we looked at during our several trips to Reno/Sparks. His web site was very helpful, in that by logging in once and defining the house we were looking for, we got continual up-dates on new listings, changes in price and so forth.

The highest recommendation we can give to Kelly is that we will use him again for both sale and purchase or our exiting home and any new one we buy in the area. We will not hesitate to give his name to family, friends and neighbors.

Gordon and Barbara Giersch
Kelly may not actually realize the value he's provided to me. Sure, he's always been responsive and handled two different purchases for me with no delays or hangups. But the greatest value was that he created an automated database which I discovered three years ago. This database would send me emails every day for several different criteria.
Yes, I spent three years clicking links and verifying on Zillow and Google Maps, all initiated from Kelly's database. On those occasions I needed more information, Kellly got me what I needed. I never waited more than a day for his email response. About once a month I would actually walk a property. In early December of 2016, I finally found the property I'd been seeking.
Kelly was able to present an offer the same day. And the rest went smoothly. He responds to emails. He answers the phone. He solves problems.
Kelly does great work, but he may not realize how great.
Rod Coleman
Kelly represented us when we purchased our Reno house in 2010. He was knowledgeable, efficient, and very helpful.
Thus, when we decided to sell our Reno house in 2017, we asked for Kelly to represent us. He was once again knowledgeable, efficient and very helpful. We recommend him without hesitation.

Marilee & John Hoskins
Kelly was a huge help to us finding our home in Reno. Buying a home is challenging enough, but doing so long distance is that much more difficult. We made several weekend trips from the SF bay area to look at houses. On many occasions, this meant e-mailing and/or calling Kelly on short notice.
In our previous experience with buyer's agents is after a few showings, they would pressure us to close so they could collect their fee. Kelly is not like that at all. I can't think of one instant when he was "selling." He was always happy to open up his office and meet us on Sunday afternoon. When we met him there, he'd be ready be ready to tour with a group of listings printed out and mapped. Even as our "strategy" changed, as it did several times, he always patiently listened to what we wanted, and was eager to provide helpful advice.
After making an offer, our mortgage company, suddenly decided they didn't want to finance our out-of-state purchase, and threatened to back out, raise rates, lengthen the approval, or create delays. Kelly put us in touch with financial professionals local and knowledgeable of the Reno market. Thereby saving the day, as he did on more than one occasion. He even met us with the keys to our place, late on a Saturday night, when finally made it to town with our moving truck.
We are very happy with our choice to move to Reno and our new home that Kelly helped us get. His newsletters have helped us get acquainted with our new town. He is truly one of Reno's great boosters, and his enthusiasm is contagious. When we are buy again, we hope to do so with Kelly on our side.
Franz & Dian Gletscher
Success! It took 1-1/2yrs but we have found our house and have just moved in. We owe it all to the persistence and professionalism of Kelly Richmond.
We were living in Arizona, made four trips to Reno, and kept in touch with the market through Kelly's frequent updates. We had so many questions about listings, the market, trends, and history. Kelly was always responsive… and promptly. His information and background was comprehensive. Kelly knows the Reno-Sparks real estate market.
We spent the first year researching the whole area. Kelly was enormously patient in helping us narrow the price-range, the region and the style house. Seriously, we couldn't have done it without him. Many, many thanks.

Ron and Bernadette Franklin
Kelly is very knowledgeable, responsive, patient, informative, and honest. He answered all your needs in promptly manner. He stayed on top of the whole process. I would highly recommend him to friends and family and anyone who is interested in buying or selling a home.
Wen & Chien Cheng
We were referred to Kelly Richmond by longtime friends that had used him twice before with their house search. Quite simply, Kelly is the best. He knows all the ins and outs of the realty business and knows the various areas around Reno. Kelly went above and beyond what is expected of a realtor. We were moving to the Reno area from out of state and he accommodated our schedule when we came to town to house search. He listened to what we said we were looking for and was very patient during our showings.

Kelly went out of his way to help us by timing the drive to our future new house two different ways so I could estimate my daily commute, helping us out with any utility and telecommunication hookup questions and he even stopped by a restaurant to retrieve my husband's hat after we realized we left it in Reno after returning to MT after a house hunting search.

Kelly answered all of our calls and emails in a timely manner and we would highly recommend him to anyone we know starting a new house search.
Erika and Marcos McCord
Kelly Richmond served as my real estate agent through the duration of my home-buying process. As a first time home buyer, I was unfamiliar with most aspects of real estate consumer-ship and was very nervous and unsure prior to entering the endeavors which stood before me. I didn't know how to start the process or the correct personnel with whom I was to meet. Fortunately, I was referred to Kelly by a family member, who had recommended him in high regard.
When I was introduced to Kelly, he was friendly, personable, professional and left a genuinely positive first impression. His knowledge of the local market was very extensive and reached beyond the atypical points of interest and into ancillary factors such as: incoming commerce and the projected effect their arrival would have on particular housing markets; updated access to a plethora of information and listings which he provides via his website (that he personally manages and updates daily), along with recommendations of the most befitting and practical perspective(s) to which I could apply onto my own prospective approach, generating results that fell in line with my expectations (very important).
I fully intend to utilize Kelly's services in my next real estate venture and could not have been more satisfied with caliber of service he provided me in my most recent endeavor.
Sincerely,
Evan Mellinger
Kelly is the best. Kelly listened to our needs and requirements and met all of them. His experience and knowledge of the area helped us find just the right home. His work didn't stop there, he helped us with finding the best home inspectors, lender, and guided us thru the entire home buying experience. He also helped us find other resources in the area i.e. doctors , dentists, auto repair etc. Kelly goes above and beyond and there is a reason he is the number one realtor in Reno. We would highly recommend him to anyone.

Jon S.
Our experiences with Kelly Richmond Real Estate have been wonderful. In our latest real estate transaction Kelly got our listing on the MLS right away and ended up selling it for us within 2 weeks of signing. He even got us a back-up offer! The inspections and closing all went very smooth thanks to Kelly's expertise in the field. We couldn't be happier with the service we received.
David and Donna Bauer
Kelly Richmond was able to answer our every question immediately, thoroughly and accurately. It helped us feel confident in our search for a new home and in the details of its closing.
We have purchased several homes around the United States and Kelly has been by far the most reliable realtor we have ever worked with.
Cindy Yapp
I have lived in multiple places and owned homes around the country. Kelly Richmond impressed me from our first meeting. I am extremely picky and always look at a ridiculous amount of homes before I decide to buy. Kelly took the time to show me houses from throughout the area while discussing the pros and cons of each home.
He treated me as though I was his only customer and provided valuable insight to assist in my final decision. I have recommended Kelly to others and the common feedback that I receive always reference his honesty, patience and overall knowledge of real estate and the area. Kelly will be the person I call if I decide to buy another home in the area.
Aric M.
I very much appreciated having Kelly as my Realtor here in Reno while I was still living in California he researched for a top Realtor in my neighborhood to help me sell my house in Roseville, CA. She turned out to be a very good one too, very professional just like Kelly.

We sold our house in Roseville within a few days and were able to make the move to Reno without issues. Kelly was always looking for our house here in Reno and when we found it he put everything in place and made the purchase very smooth.

Thank you Kelly for all the help you've given in this transaction - much appreciated.

Don & Kathey May
We worked with Kelly on buying a home when we first moved to Reno. Kelly listened to what we were looking for and helped point us in the neighborhood (Midtown) that matched our desires. We couldn't have been more happy with the home he helped us find and the location. Things went smoothly and quickly.
Two years later because of a job transfer, we had to move out of state. Therefore, we had to sell our lovely home. Since we had such a great experience during buying a house we called Kelly to help us sell our house. Kelly offered guidance throughout the entire process. He was able to meet with us any day and responded to texts/emails extremely promptly. We sold our home quickly and for a profit. Thank you Kelly!
Kelly then went above and beyond and helped us find a realtor in our new state (Texas). He did some research and found someone who thought would be a good fit. We contacted that realtor and she was great to work with as well. Without Kelly's recommendation we would have be lost.
Kelly was a referral from a family connection and we would highly refer anyone to Kelly as well! Kelly is knowledgable about the market and the Reno area, plus he makes things happen quickly.
Dessie and Marshall
Kelly Richmond recently helped us find a home in the Reno/Sparks area. We do not live in the area and therefore were limited with the times and dates that we could visit the Reno area and shop for homes. Kelly was very flexible with his time and made himself available to accommodate our tight schedule. During the home search he provided us with a portfolio of helpful information about the area. Kelly also sent us weekly updates of homes available in the price range we were shopping and later helped us narrow our search to some key areas of interest. This saved us time. The few days that we drove around looking at homes,
Kelly was a wonderful host and friend. He took us out to lunch, did not rush us, and gave us lots of space to stay at a house as long as we wanted. After our choice was made, Kelly helped us through the entire loan process, met us at the mortgage company to sign papers, and helped us navigate the move.
Sincerely,
Darrell and Bonnie Billings
Kelly has been the best Realtor that we have worked with thus far. We have bought properties in San Jose, Los Angeles, Reno and so far, Kelly is number one in our book. He is knowledgeable, patient and knows his territory. We relocated to Reno from Los Angeles and were looking for a home.
Kelly helped us with every step of the way from A to Z including finding the right property, doing research on appropriate pricing of the house to finding reliable contractors for remodeling. Working with him, we find him to be professional and efficient. He doesn't mind showing you 10 houses a day and answers your questions with expertise and past experience.
He is not pushy but patient to learn about what your preferences are to find the best property for you. He also has a great network locally so that helped tremendously through escrow and closing processes. We trusted Kelly and did not worry much during the entire process of buying our home. We definitely would ask for his assistance again in the future.
Thomas and Audrey
The refreshing thing about working with Kelly, is the time he takes to make sure you understand everything that is happening. There is no"initial here, sign here" without a clear understanding of just how you will be affected.
We discussed the comps, marketing strategy and price before putting my house on the market. The house received multiple offers and was sold within 1 day and above the asking price.
We went over the offers, line by line, so that I was able to accept the best contract. The service didn't stop there but continue with recommendations and suggestions on such things as moving and temporary housing.
Kelly was there for all of my questions and for all of the required meetings. He made everything run smoothly and professionally.
Sincerely,
Avis Patterson
My wife and I were moving to Las Vegas so we decided to contact our previous Realtor Kelly Richmond. Kelly represented us when we bought our first house in Reno many years ago. He made the buying transaction very easy and we were confident he could do the same for this house sale.

Kelly provided us excellent information on all of the comps in the area, had a keen eye for potential issues and accommodated our schedule very efficiently. He also was always reachable, returning my phone calls, emails, or text messages any time I had a question. His many years of experience helped us greatly, as he was able to provide us with several recommendations for mortgage brokers and Realtors in Las Vegas where we intended to buy a new home after our move. Once we moved to Las Vegas and our home in Reno sold, Kelly provided us the ability to complete all the transactions via email and the final documents were processed by a Notary who came to our home at our convenience.

Kelly made the entire process very simple and gave us great confidence in our choice. We would highly recommend Kelly to others and couldn't have asked for a better Realtor.

– Dave and Patty Halabuk
Kelly Richmond is a terrific Realtor, also a pretty great human!

As buyers from out of state we brought extra issues to the table, Kelly quickly worked through every issue we had. His extensive local knowledge was freely shared, which is near priceless for a buyer from out of the area. He listened to our ideas about what we thought we wanted and quickly provided a list of properties that met our needs. During our tour of those properties he was free with his knowledge, and observations, which was very helpful in narrowing our list of acceptable properties.

His generous use of his time to personally observe and gather reports from the many inspections of our property was extremely helpful, since we were still living many hours away. While we have no plans on further real estate purchases, if we did, Kelly would be the first person we'd contact. If you are in the market for a realtor to assist you in a purchase,

Kelly is the person you should meet. He is generous with his time and his Rolodex.

Gene Benson
Kelly Richmond acted as my agent to purchase a home. I have not purchased a home for twenty years, though I have many investment properties. I found that Kelly is up to date, knows the Reno area very well, and actually listened to me and learned my needs and wishes.
He provided unbiased advice and I found a suitable home to purchase. I had trouble with the seller (a bank-owned short sale) several weeks after closing. Though Kelly's legal obligation was over, he took personal interest in my problem and even bought me dinner when I was stressed out; he really went "the extra mile" for me.

Of all the agents I have used in 35 years he is the best.
Glen McMillion
My daughter, as a first time home buyer, with me advising her through the process, recently purchased a home in Reno, Nevada, utilizing Kelly Richmond, Realty Executives Reno / Sparks. Throughout the whole process Kelly was very professional, gracious, calming, caring and fully knowledgeable of the Real Estate Market here in the Reno / Sparks area. Kelly was also found to be extremely informative and was able to provide instant details in what we could expect as we proceeded through the process in today's market related to home buying.
For those individuals who have NOT recently gone through a home loan process with one of the larger financial institutions in today's home buying market it can be a very daunting, stressful, and at times a negative experience. I am not able to compliment how much HELP and assistance Kelly Richmond was throughout this process in keeping us calm and focused as we proceeded through the beauracracy of today's home buying financial process.
Kelly also was able to answer any and all questions which we had and was available whenever we required his assistance. Additionally, he was very gracious, attentive and quick to reply to each and every communication which we had with him including keeping us involved in the communications with our lender and the selling agent.
If others are looking for a highly regarded Real Estate Agent / Broker that is patient, friendly, honest, and who is a no pressure guide through the home buying process then we highly recommend utilizing Kelly Richmond, Realty Executives Reno / Sparks.
On behalf of my daughter and I, we send our greatest gratitude for your services in helping us purchase my daughters new home.
With the highest of gratitude,
Sarah M. Swanson
Craig J. Swanson
Reno Kelly with Realty Executives was the greatest!!

We fortunately found him through the internet. He was prompt in responding to our inquiry and all other lines of communication over the years. We lived in southern California which added to the task of finding and purchasing a house that we would like. Our purchasing process dragged out over several years because of our personal situation including selling our house in California.
He never gave up on us. As new properties became available Kelly was prompt to forward them to us. We came to look at properties at least twice a year; again he never gave up. He was professional, thorough and paid attention to detail. Over the course of several years he took us to see many homes and was always very happy to do so. Once we chose a property and made an offer we closed escrow in 30 days with Kelly's help. He was very patient, tolerant and kind throughout the process.

He is a wonderful person and now a friend. When it came time to select the needed services to support our living in the Reno area he was a wealth of information. We would recommend his services to anyone buying or selling a home.

Martin & Tamara Coulson
I highly recommend Kelly Richmond of Reno Kelly for your real estate needs.
Kelly has years of experience/knowledge, he is a professional; he is considerate, and is someone who gets the job done no matter the challenges. The home I choose was a complicated sale but Kelly remained focused on the task updating me almost daily to the situation. Kelly immediately returned all of my calls and emails.
He was fully dedicated to securing the house I wanted to purchase. Even though there were many hurdles in the way, Kelly maintained his optimism offering me assistance by explaining each circumstance as it arose and paved a smoother transition to buying the home by recommending other professionals for expedited home inspections.
With the upmost confidence, I fully endorse Kelly Richmond of Reno Kelly. Thanks Kelly I love my home and new neighborhood.

Sincerely,
Laurie L. Sims
This was my second time around with Kelly on the same house. He did such an excellent job when I bought the place that I just had to ask him to help me sell it 3 years later.
Kelly had been doing buy-side realty exclusively for years, but after I managed to sweet talk him into helping me sell it turned out he's as good as it gets on that side too.
Kelly is just the best. He won't miss any details, will go out of his way to provide the best service in all ways, never fails to keep the client informed, and just knows how to get it done. I will recommend him to anyone.
Thanks for your great work Kelly,
Steve Pugliese
Kelly Richmond certainly takes all the guess work out of home buying. He had answers to all my questions and even sent me information that I didn't know to ask about.
He made me very comfortable with my home purchase. And since I tend to stress, this was invaluable to me.
I would highly recommend Kelly to anyone thinking about buying a home.
Thanks, Kelly!
Jaime Maiss
Hi Kelly,

We would like to thank you for helping us find our new home in Reno. You literally gave us door to door service by picking us up at our hotel every day, showing us homes and bringing us back to the hotel every night. We looked at many homes that met our criteria as you patiently helped us.
There was no sales pressure of any kind and if something did not look right about a particular home you did not hesitate to tell us about it. You were on the ball and kept all the little details in order when we did find the home we wanted and the sale went very smoothly.
We also appreciate you representing us at the inspections saving us hundreds of miles of driving. We have mentioned your web site renokelly.com to a couple of folks we know are thinking about moving to Reno and I know they will also find the service excellent.

Thanks again and stay in touch.

Ed and Maureen
As a Buyers Agent and Realtor in the Reno/Sparks area, Kelly Richmond has shown his expertise and knowledge in assisting us in finding a new home.
When we started the process of our move from Portland, Oregon, Kelly was in constant contact with us with regard to the home availability and areas of interest. When, we finally made the move to the Reno area, Kelly knew what we had in mind and took the time and effort in showing what was available to us in our price range.
We knew which home we wanted within 2 days. Kelly was there for us every step of the offer process, contract, inspection, re-inspection to the signing of our closing with Escrow.
We are very grateful to Kelly for his assistance and most of all his patience during the buying process of our new home.
Marietta and Lester Fischer
Dear Realty Executives,

We would like to share with you our appreciation for the fine customer service provided through your office, by your buyer's agent Mr. Kelly Richmond. Through our experience as first-time purchasers of investment property in Reno, we can attest that Kelly has demonstrated superbly the responsiveness, depth of knowledge, patience, and thoroughness that were crucial to a pleasant buying experience. We toured several properties, often on short notice, and learned a lot about the local market and real estate process from Kelly.
He was always supportive and helpful in every way possible, and really went the extra mile by accompanying us during the closing meeting with the title company, just in case questions might arise. We really appreciate Kelly and would call him in a moment when seeking additional property. I'm sure we'll recommend him highly to others.

Sincerely,
Steve and Andrea Batie
Mr. Kelly Richmond - aka Reno Kelly - was truly a pleasure to work with. His mix of extreme professionalism and personal interactions would in my opinion place him among the top agents in the whole country.
We could go on with a litany of reasons why we would recommend Kelly as a buyer's agent, but as very cautious buyers, we think it is only necessary to say, "If you are looking for a home, Kelly Richmond is the man to call."

God bless and thank you Kelly,
Michael & Patricia Gencarelle
Buying real estate for the first time can be an anxiety producing experience, to say the least. To have an agent working for you rather than the seller is a comforting feeling. As first time buyers, it was our pleasure to have Kelly as "our" agent.
He is knowledgeable, informative, pleasant to deal with, and worked well with the seller's agent. He seemed to always take that extra measure to allay our trepidation or rectify a situation we were concerned about.
We highly recommend him to anyone looking for real estate.
Charlie and Carolyn Mann
Kelly, Larry and I just wanted to thank you for all of your help and patience during our house hunting venture in the Reno market. Not only did you work tirelessly on our behalf to find houses that met our criteria, you also educated us on the area and the Real Estate market.
When we finally found the right match after three separate house hunting trips over a span of nine months you were there every step of the way through closing and beyond.
We could not have realized our retirement dreams without your help. We would recommend your services to anyone interested in buying in the Reno area. You are a true professional and we are pleased to count you as a friend as well!

Sincerely,
Mary Lou and Larry Miller
Bonnie & I would like to express our thanks to you for your guidance in the purchase of our home in Reno.
Relocating from Hawaii has some unique challenges and your assistance and advice proved to be extremely valuable to us. Your communication and timely responses were very beneficial.
We wish you continued success and will always remember the value your professional services played as an important role in the selection of the home of our choice.
Jerry & Bonnie Sobieski
I would highly recommend Kelly Richmond as your real estate buyer's agent.
We were living in Texas and engaged the services of Kelly to help us find a home in the Reno area and we were pleased from the very start how he arranged the house showings including new homes out of the area. We decided to purchase a new home 25 miles south of Reno and Kelly was agreeable to visit the new home site for a required orientation and walk-thru.
Since we were 2000 miles away from our new home Kelly informed us of the results including sending us approx. 30 pictures throughout the housing process. If you need a real estate buyer's assistance that is over and above expectations -- KELLY IS YOUR MAN!

Bill and Gail Mertz
During search for a second home in the Reno area, I selected Kelly Richmond as an agent in my search.
We live in Louisiana and the search would have been difficult if it had not been for Kelly. He assisted in our search for a new home in ways that took a lot of work off of us. He helped all through the buying process and took the worries off of us. Cathie and I will definitely suggest to others who are looking for a Real Estate agent to seek his services.
Kelly was never pushy which allowed us the move at our own pace in buying a new home.
Jack & Cathie Leezy
I have no hesitation recommending Kelly Richmond as a buying agent in the Reno/Sparks area. Kelly helped me buy multiple rental properties in the Reno area. During the entire process, he was courteous, organized, insightful and thorough.
I had set criteria for what kind of homes I was looking for. He came up with a good sized list of homes that met those criteria and we looked at all of those homes one by one. He never made me feel rushed looking at the homes. Afterwards, we had multiple discussions while making bids on homes.
The best thing about Kelly is that when you call him or send him an email, he calls you or replies to your email right away. I've had other people take a long time to get back and that is extremely frustrating. Overall, Kelly is great and you would be in in the best of hands with him.
R.W.
RenoKelly is the best. He never says "NO". Kelly is ALWAYS available night, day and weekends to show homes and answer questions. He keeps you updated on the progress of closing, let's you know what you need to do when you move in. He even emails phone numbers to get your utilities started!
We have purchased houses prior, but have never had this exceptional care before. He even referred us to the most efficient mortgage broker also. We closed in less than 30 days. We just sold our primary home in another state and look forward to using Kelly again soon.
Sydnie Sorensen
Kelly,

Thank you so much for helping us get our home in the Reno area. Our situation (which to us was emergency!) required we find an affordable home quickly.
We appreciate how you accommodated us and were always available and ready in this buying process. Being so far from the Reno area, it was a challenging and intimidating venture until we asked you for help. Having you there was akin to us being there, and everything went smoothly and...perfect!
Thanks for devoting so much of your time to help us, because we can only imagine how busy and full your schedule is. We always felt we were your only priority. Thanks eternally again, Kelly.

Sincerely,
Lady and Rick Kominsky
Kelly Richmond went above and beyond what we had expected from him. We first met Kelly winter of 2011, when he showed us a home in Golden Valley.

We were very specific as to the area and type of home we were looking for(very picky). He showed us many homes, both bank owned and short sales. He had warned us that short sales can be tricky, as the prospective buyer has very little control over the outcome. Not being people that listen to warnings, we made an offer on a short sale back in July of 2011. Finally, at the end of October the bank looked at our offer. Then for next three months, Kelly worked tirelessly to make the transaction happen.

Then another hurdle came up, just when we thought things were going our way, our loan officer was having a problem the selling bank. She was unable to process our loan fast enough to close. So, Kelly to the rescue again. He gave us the name of a loan officer that he had worked with previously. This gentleman was also amazing. He was able to process, and get all signatures needed so that we were able to close and get our new home.

My husband and I would recommend Kelly to anyone in the market for a new home. He is prompt in returning emails, phone calls and in getting the ball rolling to purchase a home.

Mary and Kevin Davidson
Professionalism, is the closest term I could come up with to describe Kelly Richmond. His knowledge of real-estate, laws, practices, loans, inventory, local points and activities of interest, as well as, the State of Nevada requirement's for new residents is unsurpassed. He is always accessible, which is extremely important to out-of-state buyers. Kelly's services extend beyond the sale as he is always ready to assist and or answer questions for you.
I went through several other Reno real-estate agents before I found Kelly. If what you want is an ethical, honest, hard-working, and responsible real-estate agent, then Kelly Richmond is the Agent for you. If you are willing to settle for less than perfection, then find another agent. It is without reservation, that I give my highest recommendations to Kelly Richmond and associates. I am glad to have met him and look forward to future business and association with him.
Respectfully,
Terry Tidball
I recently purchased a home in Reno with Kelly as my buyer's agent. Kelly was able to accommodate my fixed schedule as an out-of-state buyer. He was always accessible and responded promptly with whatever I needed.

Kelly made the process seamless. I look forward to working with Kelly again and would highly recommend Kelly to anyone looking for real estate in the Reno area.

N.W.
Anyone interested in buying a home in Reno should contact Buyer's Agent Kelly Richmond. There are many good R.E. agents but they are generally working for the Seller.

You need someone working for you! We were fortunate to be referred to Kelly Richmond. He is Excellent. Very competent, Low-Key, and knowledgeable and makes the transaction very uncomplicated.

He was always one-step ahead of all our needs and concerns. He became a Friend!

Eric and Remelu Jean Hall
We recently purchased a home in Sparks Nevada and we were very pleased with the friendly and courteous service that we received from Kelly Richmond. We loved his website and its generous access to listings without having to register our personal information.
This no pressure sales approach was the reason we chose Kelly to help us find and purchase a home in the Reno/Sparks area. His service from start to finish was exemplary and he was very knowledgeable of all the steps in the home buying process. Nothing seemed to be too much trouble for him to handle and he was always willing to revisit a house or add new visits to our already crowded viewing schedule.
Kelly was always prompt with his responses to our emails and phone calls. We would definitely use Kelly again if we were to ever purchase another home and we would also recommend him to other home buyers.
Sincerely,
Ray and Margaret Kulak
Kelly Richmond made our home-buying experience not only nearly stress-free, but also downright enjoyable. His knowledge, expertise, and level of professionalism are remarkable.
We were first-time home buyers with no clear idea of what to expect. With Kelly as our guide, there were no big surprises. From day one, he led us through the entire maze of buying a home; from helping us decide what we needed and wanted, to the closing process and taking possession. Knowing that we were new at this, he had most of our questions answered before we ever thought of asking them.
Kelly has a thorough knowledge of the area and the market. He has relationships with people in all areas related to real estate and home-ownership. Any time we asked for a recommendation for a contact, Kelly had at least one to pass along immediately.
We would not hesitate a moment to recommend Kelly Richmond to anyone thinking about buying a home. Our only regrets: that we didn't do it sooner and that we only need one home.
Bill & Becky Cook
Sparks, NV
I am a 74 year old woman moving from Austin, Texas to Reno and I could not have found a new home without the help of Kelly Richmond. He was very highly recommended to me and that recommendation is well earned. He spent a lot of time with me explaining what was happening in the market place and showing me a vast number of houses while always keeping my budget in mind. His initial packet included a varied assortment of valuable tools which were designed to make my introduction to the area run smoothly. His knowledge of the area made pinpointing the neighborhoods which wood be best suited for my lifestyle very time saving.
Navigating the purchase of a home is not easy in this market but Kelly made sure to always keep others moving forward while informing me of the progress being made on my behalf. Kelly's services did not stop with the purchase of my home. He has been, and continues to be, tireless in his efforts to make sure that my move is successful.

Avis Patterson
When my wife and I started looking for a house in the Reno area, we found Kelly Richmond's web site and were intrigued by the "buyer's agent" concept.

Simply put, Kelly Richmond works only for you and has no divided loyalties. We found this approach refreshing and Kelly certainly puts that concept into practice. Not only does he give you his undivided attention when you are with him looking at houses, but also is working for you when you aren't touring houses. He sent us many good listings to review and was quick to alert us to new opportunities when they first appeared. Kelly is low key, but he has keen powers of observation and quickly discerns your preferences in real estate and helps you focus on houses that will meet your criteria. We are very happy with the house we purchased and the community in which we now live. We have Kelly Richmond to thank for that.
He is the consummate professional who thoroughly knows and understands the Reno real estate market and the Reno communities. We highly recommend Kelly Richmond.

James and Pennapa Davidson
I recently bought a house using Kelly's services as my agent.
This was the seventh house that I have bought, and from the first day at his office when he explained his service, to the day of closing, he made what is usually a pain in you know where, to almost a pleasure.
He is an unusual person in this modern world, a man who means what he says and does what he says he will do. He is very competent and knows other highly reliable people in the area to make all of the myriad items that must be done on a property deal happen without a fuss. This all happens at a cost to you, the buyer, of nothing, since he is compensated by the seller's agent, although he wholeheartedly works for the buyer.
If this sounds like a wonderful deal that is because it is. I would never buy any type of real estate in this area without using him.
I highly recommend him to anyone, for any type of real estate purchase, residential or investment. You will NOT be sorry.
Sincerely, Merv Esch
Kelly, thank you for all you did for us, during all the ups and downs of buying our house, you truly work hard for your clients, having a buyers agent only is the only way to buy a house. We have both bought houses with agents who represent sellers and buyers, key words, they also represent the sellers, and having you as a agent was a very positive experience, and know you always had our interests first. Best complement I could give you is if we ever bought a house again, we would want you as our agent.
Thanks, stop by anytime your in the area,
Jack and Susan Keenan
We are a local couple and were upgrading to a bigger house.

We found Kelly on-line and decided to use his services. We like things to be very convenient and Kelly made it this way for us. Buying a house can be quite a hassle, but Kelly made is as painless as possible. We found him extremely professional, and knowledgeable. All our questions were answered right away (literally, you sent an e-mail and get response within 10 minutes). The answers were accurate and exhaustive. We ask a lot of questions and like frequent updates, which was accommodated. Kelly is extremely patient and straight to the point. We also enjoyed the fact that Kelly is an honest businessman, who won't use puffery just to get your business.

All the time we felt comfortable because we knew Kelly had our best interest in mind. We would definitely recommend him, and if need be in the future we would do business with Kelly Richmond again.
Magda and Phil Cleveland
My wife and I recently purchased a home in Reno, Nevada with the help of Kelly Richmond. We plan to retire there in several years to be close to our Grandchildren. Needless to say the house we bought had to make a 10, 8, and 5 yr. old happy. A swimming pool was picked as their top priority. Kelly hauled three young kids around Reno for three days and we had a ball looking and finally finding the house they wanted. Ok, we wanted it too! Our next concern was closing on a house from 3200 miles away in Fairbanks, Alaska.

He catered to our schedule, saw that every little flaw was fixed and taken care of, and represented us on site all the way. It was a great experience to deal with a man so knowledgeable of the Reno area. He even took the kids to their favorite places for lunch. Do like we did and visit his website to search for your retirement home. We got a fabulous house, had a great time and the kids thought he was 'Totally Cool'.
Sincerely, Jack & Terri Wagoner
I hope potential buyers will read the testimonials that have been written about Kelly, because they are right on. They cover everything from honesty, hardworking, not pushing us, to patience, etc etc etc. We are working on our fifth offer on properties (closed three so far) and we wouldn't work with anyone else.
Thanks Kelly...
Jane & Sid Bekowich
When we finally decided upon Reno as our retirement location, our next step was to find someone we could trust to help us find the right place. My Google search returned 10's of thousands of hits, but one of the first hits had the words "buyers agent." Although we had purchased four homes in the past, we had never worked with a buyer's agent. After looking over Kelly Richmond's web site, I was convinced that I wanted to work with a buyer's agent that only represented my interest. I liked the way Kelly presented himself on his web site, so I thought I would give him a call… after all, I was under no obligation to continue with Kelly if for some reason I didn't feel comfortable working with him.

After meeting Kelly, I was impressed by his no-nonsense approach and his willingness to offer his honest opinion. I was immediately convinced that we could trust Kelly and he quickly demonstrated a willingness to work hard to help us find the right place. Being experienced homeowners in different parts of the U.S. , my wife and I had definite ideas (not necessarily the same) about what we wanted in our home. In addition, not being familiar with the Reno area, Kelly methodically informed us about the different parts of Reno , pros and cons. Once we focused on the primary areas to look for our home. Kelly was most helpful in guiding us to homes that met our criteria. Although we looked at many homes, Kelly was always patient showing a sincere interest in taking as long as necessary to find the "right" place. Kelly's able assistant (and wife), Shaowei, played a key role in making us feel welcome to Reno and we appreciated her support and patience when it seemed that finding the "right" place was not going to happen right away. When the right place finally showed up, we were impressed with Kelly's willingness and his abilities to guide us as we negotiated our final price. Although we could not be in Reno for many aspects of purchasing the home, Kelly continued to go above and beyond the call of duty by facilitating the complete process until we closed on the home. He stood in for us during walkthrough and inspections when we were not able to be there. We highly recommend Kelly Richmond for your home buying needs in the Reno area. His ethics and dedication are of the highest caliber and he has a great assistant to boot.

Hurston and Aurora Roberts
As a first-time homebuyer, I could not have asked for a better Realtor than Kelly Richmond. From the moment I first called his office, Kelly was responsive and prompt. His knowledge of the realty market in Reno was abundantly clear when we went out together to look at properties. Equally clear was his love for the area and his job. He truly enjoys showing people around Reno . Kelly was with me every step of the way once I made an offer.
He hung in with me and was very supportive through a complicated escrow process. When I was nervous or unsure about what was happening, Kelly was ALWAYS there to help me. He came with me to meet with my lender and to the title company.
He is an extraordinary professional. I absolutely recommend him to all buyers, and I am extremely grateful that I called him to be my Realtor.
Thank you, Kelly!
Stephanie Cowan
We had a very good experience working with Kelly in the purchase of a short sale property. At every phase of the process Kelly was responsive to our needs and requests. He fulfilled all commitments and was trustworthy. I would recommend him to my friends.

Doug & Diane
Kelly Richmond was very helpful and informative without being pushy. We found the right house with his help. I particularly appreciated his promptness returning calls and meeting me.

I recommend Kelly to all househunters!

Len Castle
My first exposure to Kelly Richmond was through his wonderful web site. My kids, who are much more internet savvy than I, told me that the guy who developed that site must be pretty sharp.
As I lived far away, I was able to use Kelly's web site to become familiar with the Reno area and track the housing market in Reno neighborhoods for several months. Eventually, I felt the time was right to contact Kelly and follow through on finding a home. He gave me sound advice and helped me make contacts for getting pre-approved for a loan. Finally, my wife and I flew to Reno to meet Kelly and visit some houses. Kelly helped us find the right house at the right price.
My experience with Kelly was very satisfying. I found him to be very knowledgeable, professional, and hospitable. I highly recommend his services to anyone seeking to buy property in the Reno area.
-- Hugh Bevans
To any buyer looking for property in the Reno, NV area
My wife and I were very satisfied with the services of Kelly Richmond. Kelly is an outstanding real estate professional. He provided us with real time information on houses that came on the market. This made it very easy to follow the market changes from our home 8 hours away in California.
The most important factors in our recommending Kelly are:
He listens to what your needs are and then shows you properties that are with in your specs.
He made solid appointments that ran on time and was a very big help in giving us the maximum utilization of time spent in the area.
And best of all he has excellent communication skills and utilizes e-mail and the internet to minimize errors in understanding.
Thank you Kelly
Bill And Carolyn Redmond
Del Webb Sierra Canyon
In 40 years, through 14 homes, I remember two Realtors; Kelly Richmond is one of them.

Mine was a long distance search, beginning on Kelly's website. Though I'm semi-literate in computers, even I was able to research listings and, if I had any questions, I called Kelly and he gave me any information I needed. I made several trips from Texas. Each time I came with a long list, met Kelly, and spent every minute looking, eliminating, and researching. He has that gift of concentrating totally on you and your goals, as if there were no other clients. Eventually, after a couple of shifts in direction, I walked into my new home, knew it immediately, and put in a bid. The next morning as I was leaving for the airport, Kelly came by to let me know my bid had been accepted.

He handled everything: the inspection, repairs, and coordinated with my mortgage company regarding paperwork. Even my loan officer let me know how helpful he was getting information to them.

Kelly has a wealth of knowledge; I value his judgment and opinion. Most good businessmen have knowledge, but not always the people skills to make you care what they think. Kelly was positive and patient when I got frustrated and dedicated to searching until we found what I wanted. I will always consider him a friend and at the top of my list of Realtors.

Lan Patterson
As homebuyers from the Midwest, we found Kelly Richmond to be a friend in our search for a second home in Reno, Nevada. When we first contacted Kelly, he was genuinely interested in helping us even though he was doing it via e-mail and telephone and had never met us face-to-face. We were even surprised at how much information he was able to provide us long distance on numerous homes we were possibly interested in.
When we did meet Kelly and toured several homes with him, he was always very accommodative and interested in what we wanted to buy, not what he thought we should buy. One of the things we especially liked about Kelly was his "no pressure" sales approach. He showed us every home we wanted to see, and others he thought we might be interested in, all the time without pressuring us to make a decision. In fact, from the time we initially contacted Kelly until we actually purchased a home with his help nearly one year had gone by.
Kelly has also been very willing to help us with other aspects of owning a home "long distance", and is someone we could call if we needed advice or help with something. We would highly recommend Kelly to anyone interesting in purchasing a home in the Reno area, as you could not go wrong by seeking his advice and assistance.
Steve and Janet Robinson, Omaha, Nebraska
Kelly Richmond did the impossible, he found a home for my blended family that perfectly suits our needs in a matter of days.
He always responds promptly to emails and phone calls, and is willing to do whatever is necessary, even hand carrying papers to Carson City, to make it work. We highly recommend him and would certainly call on him again for any real estate needs.

Thanks Kelly!

Marsha Trimble, Doug and Julie Williams and kids
We can't say enough good things about Kelly Richmond.

When transferring from Sacramento, CA, to the Reno area we were faced with very limited time to accomplish the nearly impossible. With Kelly's guidance and patience, we survived a short sale that fell through and then found the home of our dreams which he helped us close on in less than 45 days. The key to a successful move is timing and Kelly made our schedule his priority. When we could not be there, he handled things in our stead with professional results and a smile.

Thanks for being there when we needed you,

Bill and Maggie Burns/Meyers
KELLY,
THANK YOU FOR THE STERLING REPRESENTATION.
IN THE 30 PLUS YEARS THAT I HAVE BEEN BUYING REAL ESTATE, THIS EVENT WILL, HANDS DOWN, WIN AS THE BEST PURCHASE THAT I HAVE BEEN INVOLVED IN. RHONDA IS EQUALLY VOCAL AS MY PARTNER. WE OWE YOU BIG TIME!!!!!!!!!!!!!!!!! ALL OUR BEST
RHONDA AND ROD BEAN.
I have purchased several properties in my time and none of the transactions have gone as smoothly and quickly as the recent purchase we made from Kelly Richmond as our agent.
I chose Kelly from a random listing of agents when I first was interested in pursuing an opportunity to purchase a property. I made contact with Kelly, told him what I was looking for and flew up from Las Vegas to meet him. Mr. Richmond has been very accommodating, professional and very diligent in making things happen. He promptly and thoroughly clarified questions that I had. We closed this whole deal without me having to go to Reno again, all through mail correspondence. Mr. Richmond is well connected with surrounding people who appear to have good communication lines focused on meeting the needs of his clients. My sister and brother-in-law flew to Reno after closing of our property and had nothing but good things to say about him. I would not hesitate to do business with Kelly again and would recommend him without reservation to anyone wishing 5 star service in closing their properties.
Kudos to you Mr. Richmond for a job well done.

Nick B
As first time home buyers, Kelly Richmond was everything we needed him to be and more, in a Realtor. He was informative and went into detail about what to expect from this process. He had an answer for every question we asked, and was able to walk us through everything step by step. He was available whenever we were available & that was important to us, because of our hectic schedules. Quick to reply to every email and voicemail, he truly kept us involved in the communications with our lender and the selling agent. We knew every step of the way what was happening, because of Kelly. We highly recommend him as a buyers agent, to anyone looking to purchase a home.

Erin & Curtis Babcock
Kelly Richmond is awesome! We have purchased 2 homes through him and can't say enough good things to express how great he is. He really listened to our needs, our desires and went above and beyond. He was there for us for every need and every question. Kelly is very patient and tenacious. Even though we had several houses awaiting short sales, he always responded in a timely manner and was ALWAYS very professional and a great pleasure to talk to. I would have no problem HIGHLY recommending him to anybody looking for real estate in the Reno area. Not only is he highly professional, I would consider him a friend.

With great respect and gratitude,
William & Karen Johnson
The first time we contacted Kelly Richmond was the morning of May 28th, the Friday before Memorial Weekend. I had already taken advantage of his website to research buying a retirement property in the greater Reno area. He agreed to meet us that very evening to get an idea of what we had in mind. Our intent was to do a fact finding trip to get an idea of where in the area we might focus our search. Kelly interviewed us to learn about our needs and wants and which areas we wanted to see. He then agreed to meet us the very next morning to see properties. Kelly is great at research and is a marathon man when the situation calls for it. The next two days he showed us 21 properties. One in particular stood out so well that we went back for a second viewing. Before leaving Reno to go back to the Bay Area that Monday, we put in an offer that was eventually accepted. Kelly attended to the many steps needed to negotiate the closing process while we were 200 miles away. Today, July 16th, we will visit with Kelly again to pick up the keys to our new home. Kelly is tireless, patient, knowledgeable and service oriented, especially adept at dealing with out of town clients. Most importantly we feel that we can trust Kelly implicitly. I have dealt with real estate agents in 5 different states and have never met his match. Kelly, you're the best!

Cathy Slinkard and John Kultgen
Formerly of Livermore, CA
On behalf of my family I wish to send my greatest gratitude for your services in helping purchase our new home. Several of my co-workers recommended Kelly Richmond as a highly regarded buyer's agent for a new home. How right they were! Kelly was more than gracious helping my wife and me who were tainted to say the least from our first home buying experience. He was patient, friendly, and honest… traits that were apparent and comforting in this endeavor.

Kelly was a low/ no pressure guide in this process and was there to provide us sound and experienced information. He drove my wife and me to over 30 properties we had pre-designated to view. He told us the pros and cons of each of our decisions which built our trust in him quickly.

In addition to his support and guidance he worked closely with our financier to make a short sale home happen faster than any (even the seller) expected. He told us the risks upfront and gave only educated and experienced answers to our questions, no matter how hard they were.

We highly recommend Kelly for any buyer, especially ones that need a trustworthy and experienced buyer's agent.

Thank you Kelly,

Sara Jo and Trenton Johnson (and the whole Johnson gang!)
Dear Homebuyer,

It is with great enthusiasm that I recommend Kelly Richmond as a buyer's agent. Kelly listened carefully to our needs, searched diligently through available properties, and spared no effort in helping us to find our retirement home. We were long distance buyers and Kelly made every effort to accommodate our availability. He was friendly, professional, and a pleasure to work with. During our escrow, Kelly worked continually to help us meet deadlines and answer questions that arose. He is a gem among Realtors, no pretenses, just honest effort. We happily recommend him to anyone looking to purchase in Reno.
Karen and Sean deQueiroz
Kelly was such a patient Realtor. We started looking for houses in June and didn't close until February. It took three months to just find our house with him always being available.
Then after accepting our bid, another ordeal with our lender took place. He still stuck out the hard times and finally everything came together.
After being in our house for a few months now, we really appreciate his determination on working with the lender and us. We all became a team. I would not hesitate to ask Kelly about anything house related in the next year or two. I feel, while his work is done with us, he would still take the time to help answer any questions on any problems should they arise.
He is a great character guy and I would not hesitate to recommend him to anyone looking for a house.
Thanks again Kelly,
Terry and Lorie Fitch
I recently employed Kelly Richmond as a Buyers' Agent during the search for and subsequent purchase of my new home in Reno. I'm writing this letter to recommend his services to anyone in need of a friendly, knowledgeable, extremely responsive agent. As a Commercial Pilot my schedule is often unpredictable, Kelly's flexibility really made the difference. It's obvious that he really cares about his clients. Excellent customer service is sometimes hard to find these days. Look no further, Kelly Richmond delivers.

Sincerely,
Tim Healey
I would like to express from the bottom of my heart how much I appreciated the services provide by Kelly Richmond as my Realtor. It was a perfect real estate purchase from start to finish, and Kelly went way beyond the line of duty to help me find what I needed. Therefore, after showing me how much integrity, professionalism, and continuous care even after I closed, I decide to build a friendship with Kelly because he is the kind of person that I would be honored to have as a friend.

Again, I would like to thank Kelly for making my home purchase in Nevada so quick, easy, and trouble free.

Sincerely,
Andy Wong
To Whom It May Concern:

We used Kelly Richmond as our Real Estate Agent when we purchased our home in Sparks. He took our requirements and thoroughly researched the market for a home meeting our desires. He took note of our likes and dislikes on each home shown, but never pushed us into a decision.

Ultimately we found a home that met most of our requirements and we negotiated a purchase. The whole process was "painless" and carried out without a problem and with professionalism. He arranged the necessary inspections and chose an outstanding Escrow Agent.

We would not hesitate to recommend Kelly Richmond to anyone considering a purchase in the Reno area, without any reservations.

Doug and Arletta Thomas
Kelly . . . my experiences dealing with you for over a year is that you are the epitome of what a good Realtor is and should be.

You are prompt, knowledgeable and informed. I am the type of person who says what they think, regardless of the consequences. If I had been unhappy with you, at any time in the past year, for any reason, I would have told you so before I changed Realtors.

Before we first spoke, you didn't know I existed. I wanted it that way. I had viewed your home listings on the Internet for some time without having to give my name and phone number and then be pestered by an agent before I was ready to go public. In several visits to Reno since, and in almost daily or weekly requests for information for over a year, you have been an unbelievable source of assistance to me. Talk about luck, when I picked your name off the Internet as someone I might eventually use as a Realtor I had no idea in choosing you I would be hitting the jackpot.

I am happy to state my experiences with you as a Realtor have been wonderful. You are a true professional in your field in every aspect of the word. I would be happy to talk to anyone about my experiences dealing with you.

Jim Edgemon
I have had a pleasant experience dealing with Kelly. We have purchased four condo's through him and we are very happy with him.
Brian Yeske
To Whom It May Concern:

We highly recommend Kelly Richmond as a very experienced, knowledgeable and helpful Realtor.

Mr. Richmond represented us in looking for a home in the Reno area and was very perceptive in discerning what our wants and needs were for moving to this area. We contacted him via the Internet where he was the only one of 6 Realtors who responded to our inquiry.

He recommended a very convenient place for us to stay while here looking at homes. He familiarized us with the Reno-Sparks area giving us an excellent tour and maps of the whole area, and then provided us with printed descriptions and details on the houses we would be seeing. His patience and understanding made the task of choosing a home that much easier, and our move to Reno an enjoyable experience.
He is very personable, efficient and organized, and we feel he is a very fair and professional Realtor.

Sincerely,
Tom and Sandra Shows
As first time home buyers we identified Kelly as a Realtor who had the patience to answer all of our questions honestly and professionally.

Kelly will give you honest advice when looking to buy a home. Kelly is a very good listener and is a very good advocate to have when searching for the right home.
Also if you want someone who is dependable and meets all commitments, I would select Kelly Richmond as your Realtor.
Randy and Melissa Miller
To whom it may concern:

I was living in southern California and wanted to relocate to northern Nevada. I solicited several Realtors on-line to provide my wife and I with information about home prices and infrastructure. Kelly Richmond was the only one that responded with detailed information that far surpassed our expectations.

Subsequently, we flew to Reno and met with Kelly to visit homes. Based upon our pricing and desired home layout, he strategically helped us identify the area that met our requirements. He helped us to pin-point two homes that we wanted to purchase, and eventually narrowed it down to the dream home that we currently reside. Kelly's hard work, perseverance and honesty as a Realtor has made us happy with our relocation, and we cherish him as a true friend.

Sincerely,
Doug Healy
We were trying to buy in Reno but lived 3000 miles away. Kelly not only searched available houses for us and refined the search based on our input, but went out of his way to help us with the sale. After 2 visits and numerous showings of homes, we ended up purchasing a new home (to be built) with his help.

During the whole process he was there to assist with valuable information on what should be on particular forms, who needed to do what and the whole closing process. He then continued on taking pictures of the progress on the house every weekend.

Without Kelly's professional assistance and concern, I doubt we would have ended up with the perfect house that we did. He not only wanted to represent us but became one of our new friends in Reno when we moved in.

I would recommend his services to anyone looking to purchase a home in the Reno area.

Ilo Gassoway
Hi, Kelly

We think you are a great Realtor. That was the first time we bought a house in USA, we had met some Realtors before you, but we chose you to be my Realtor was because you were very kind and had a lot of patience to explain everything to me. You helped us to choose a great house, my family loved it. Thank you for all you help.

Shuai Wang
Kelly,
I just wanted to send you a note expressing my gratitude for getting my house in Wingfield Springs sold. I believe your creativity, online savvy, and tenacity were absolutely key to moving the property in such a difficult sellers market.
I also appreciated that you were available almost 24/7. You are a true professional.
Thanks again!
- Nick Snow
To Whom it May Concern
Re. Kelly Richmond

I had the pleasure of working with Kelly when bought my condo two years ago.

He did a bang up job, finding what I wanted in my price range. He did his homework and I found just what I was looking for. I never felt pressure to buy something that was not quite right.

He is very professional. I doubt that one could find a better for a rep.

Sincerely,
Suzy Wampler

Mr. Kelly Richmond and his Associate are truly two of the most professional people that I have ever had the pleasure of dealing with. They are very customer oriented, very vested in finding you the home that both you desire, can afford, and ensuring the qualifications of the home and other parties you are dealing with. I was a Realtor in Ohio for five years myself as well as having bought and sold previous personal homes. I can say without reservations that I would recommend highly using the services of this excellent Realtor. You will not be disappointed and you will have a good experience in finding your real estate needs and completing the transaction.

KATHRYN SMITH
I have worked with Kelly as my "buyers agent" to buy an office building for my practice, about 2 years ago, at the very peak of the market.

We were able to get a very good price on it, and to close the transaction the way I intended.

I am happy to recommend Kelly as a hard working agent.
Dr. Lokshin
Kelly helped me find my new house in Somersett after I had been looking for over a year in a number of Reno neighborhoods. He is very knowledgeable about residential properties throughout all the areas in which I was interested. I had found some listings in a development in Sparks on Kelly's website through his MLS system before giving him a call.

We got together to look at the properties I had found and Kelly had researched to find other likely properties in my price range as well. Because of his diligent efforts to help me explore alternatives, we found a property which perfectly fits the bill for me and were able to move very quickly to close the deal on very favorable terms.

I found working with Kelly to be very easy and collaborative without the pressure tactics I have experienced from some other real estate folks and I would not hesitate to recommend him highly to my friends and family.

--------------
Bill Yundt
Dear Reno Realty,

As you know we recently purchased a home in Reno through the services of your associate Kelly Richmond and I wanted to let you know that both Susan and I would confidently recommend him to anyone that we know who was contemplating a move to your area.

In mid summer we started shopping for a house in the Bay Area in anticipation of a job related relocation from the East Coast. After several months we became quite frustrated not only with the prices but the lack of selection and started to think about the potential of other areas. Reno/Tahoe was one of these areas and we made a trip over the mountain to do some exploring. I had taken a look at the internet, liked your web site and took Kelly's number. We called him from the car on the drive up and he agreed to meet with us on short notice. After listening to our requirements he explained the market, suggested specific neighborhoods and gave us a computer tour of the MLS. After several hours Kelly sent us on our way with maps, Chamber of Commerce brochures and other information. A few weeks latter we came back up and started looking at houses.

Over the next several months we covered the Southwest Suburban submarket with Kelly looking at numerous houses, some more than once. Kelly was very good at making himself available and devoting a significant amount of time to us. Through this process Kelly shared his in depth and very helpful area and market knowledge which he has gained from his years in Reno. He was always patient with us and we never felt pressured. The end result was that we found a house we liked at what appeared to be a good price, made an offer, had it accepted and closed at the end of April. As to the closing, it needed to be accomplished in relatively short order due the vendor's requirements and that fact that we would be leaving for Europe on the first of May. Kelly made the arrangements for all the third party reports and inspections and made sure that the process went smoothly so that we could and did close on time.

Based on over 25 years of commercial real estate finance experience and having been involved in the purchase and sale of numerous properties both here and in Europe I would like to commend Kelly for the professional way in which he conducts his business and the high level of service that he provides to his clients.

Once again both Susan and I could not have been happier with our Reno Realty experience.

Thank you and best wishes to Kelly.

Very Truly Yours

Stephen R Stepler,
CPA Senior Vice President
Capmark Investments LP
My wife and I made the decision to investigate areas we thought we would like to move to from So Cal upon our retirement. One area we considered was the greater Reno area from Truckee to Sparks in the north through the Southwest, Southeast and Southern parts of Reno, on down to Carson City, Minden and Gardnerville. We used the internet extensively and fortunately, we happened upon Kelly Richmond and his RenoKelly.com website. We used his search engine to look through literally hundreds of homes in the above areas and narrowed our search to Reno Northwest, Reno South/Southwest/Southeast and Carson Valley (Carson City, Minden and Gardnerville). At this point we first contacted Kelly with a list of almost 40 properties and a request for him to show them to us over an upcoming weekend. Kelly met us at his office and over the 2 days (Saturday and Sunday) Kelly showed us the 17 properties from this group that were actually available. He did this with the fore knowledge that we were shopping for areas rather than homes and had no definite plan to move to Reno area or timing of any move.

The result of this trip and the work Kelly did in preparation for our visit plus his knowledgeable tour of the properties and areas allowed us to leave at the end of this trip with the realization that we wanted to move to Reno, had a realtor we wanted to work with, and had narrowed our search to 2 specific areas.

We went back home and started the process to sell our existing home, while continuing to search the MLS through the search engine on Kelly's website, mostly at this point using email announcements of listings suiting our preferences he provided. When we got an acceptable offer on our home in So Cal, we again contacted Kelly on very short notice for another weekend outing, this time on a Sunday Holiday. Of course Kelly was there to support us and take us to look at the houses, which we had narrowed our home search to. We found the one we wanted, made the offer and flew out the next morning. Kelly was prepared for all this, had done all his homework so that the entire process was so easy for us, and was executed with the very limited time available on our part.

The excellent service continued straight through the offer and acceptance process and then the entire escrow process, to the happy day when we took possession of our new home and then moved in. He continues to be available to my wife and me, offering help in many ways. Kelly is the consummate professional, open, honest and a pleasure to deal with. He and his business associate, have also become our good friends through this process because they are so genuinely nice people that we just want to be around.

Dave and Mary Steele
My wife and I live in Paris. Illinois. In 1996 we moved to the Reno area due to a job transfer. In 2003, after her and my retirement, we moved back to Illinois. Her parents were both ill with her father passing two weeks after our move back home. Her mother was in a nursing home and did not know anyone at that time. She passed in 2009. We always loved the Reno area and decided many times while in Illinois that we should never have left Nevada.

One day while searching the web for homes for sale in Reno, I came across the web page for Kelly Richmond. What I liked about his presentation was that he included the price of all the homes that looked interesting to us. We did not have to call a separate Realtor to get their permission to give me a price of the home with out our having to sign up for anything or to give them my life history before they granted me the price.

I called Kelly and the same day I had a list of the homes we were looking at with all the particulars of each. I was impressed. We found a bank owned home, and while on vacation to Reno, we met with Kelly and we looked at other homes plus the one we were interested in. We liked it and made an offer. The bank accepted our offer but it would take a few days to settle. We returned to Illinois to pack. A couple of days later, Kelly called, with the news that the home inspection did not go well. There was fungus all through the crawl space of the home, and a list of over 30 others things that would have to be fixed, at our expense, before we could move in. We canceled escrow on that home.

We talked to Kelly about a new home and he told us about Lifestyle Homes in Woodland village. I called them and they had just what we were looking for at a lower price than the foreclosure. Through Kelly, and Lifestyle, we now own a new home in Woodland Village. Kelly was with us through the whole process. I would recommend anyone looking for a good Realtor to call Kelly Richmond. Especially if you are from out of state.

Sincerely, Gene Foster
Call Kelly Now!
775-219-6413
Kelly Richmond, REALTOR, e-PRO, ABR, GRI

Kelly Richmond REALTOR®, CRS, e-PRO, ABR, GRI
The #1 Exclusive BUYER AGENT in the Reno/Sparks Area
FIVE years in a row, per Volume of Sales NNRMLS
- Contact Kelly to BUY or SELL !
cell = 775-219-6413
email = RenoKelly@RenoKelly.com
website = www.RenoKelly.com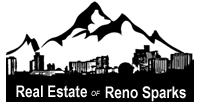 Kelly Richmond REALTOR®
License #S.0063483
Real Estate of Reno Sparks
700 Smithridge Dr.
Bldg B Suite 104
Reno, NV 89502
---
Realtor Reno ~ Reno Nevada Real Estate ~ Reno Real Estate ~ Reno Home For Sale
Reno Realty ~ Reno NV Real Estate ~ Sparks Real Estate ~ Site Map ~ Links Page
Reno Real Estate Listings - Reno Homes for Sale - Sparks Real Estate © 2004 - 2020 RenoKelly.com. All Rights Reserved.